SABPA第13届太平洋论坛暨第5届太平洋生物技术合作峰会将于9月30日在美国南加州圣地亚哥召开。
| | |
| --- | --- |
| 时间 | September 30, 2017 @ 8:30am – 4:30pm |
| 地点 | Hilton Del Mar, 15575 Jimmy Durante Blvd, Del Mar, CA 92014 |
报名登记链接:http://www.sabpa.org/registration-2
注册结束日期:9月26日, 2017
论坛主题: 联手欧美亚洲环太平洋地区的科学和商业界。今年SABPA第13届太平洋论坛将汇集许多一流的专家和业界精英。将聆听到这些环太平洋地区的生物医学和制药行业的领导者讲述他们新鲜的故事: 无论是行业的成功努力,还是科研或生产合作的新模式。
发言嘉宾介绍: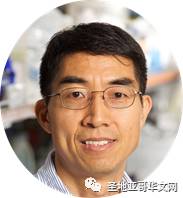 Kunliang Guan, PhD, Distinguished Professor, UCSD
Confirmed featured speakers:
Kunliang Guan, PhD, Distinguished Professor, UCSD
Matt Tremblay, PhD, COO and VP, Calibr and TSRI
Changyu Wang, PhD, Founder and CEO, Immutics/Huamian Biotechnology
Joan Shen, MD, PhD, VP, Head of development, Janssen China R&D
Yanjun Liu, PhD, VP, Shanghai Pharma

Greg Scott, Founder, ChinaBio
小组讨论主题:
Cross-Pacific Collaborations and Transactions
Success Stories of SABPA Entrepreneurs
小组讨论嘉宾:
Greg Scott, Founder, ChinaBio
Ho Sung Cho, VP, Biotherapeutics, Celgene
Jason Brown, Managing Director, C-Bridge Capital
Steven Adams, Executive Director, Pfizer
Laurie Heilmann, SVP, Crown Bioscience
Yuanwei Chen, PhD, CEO, Hinova Pharmaceuticals.
Ming Guo, Founder, Ascentage Pharma
Hui Li, VP, Sorrento Therapeutics
Wen Luo, CEO/CSO, Denovo BioPharma
Registration:
$45 for general admission ($80 onsite)
$30 for postdoc/students ($60 onsite)
$100 1-on-1 Biopartnering with complimentary general admission (registration closes on September 26th, 2017)
Co-Organizers: SABPA, ChinaBio
SABPA Bio-Partnering is a great platform to explore the opportunities of licensing, investment, fund raising and other collaboration deals.  It is designed for you to pre-arrange 1-on-1 face-to-face meetings with potential partners/investors/entrepreneurs by using the EBD online tool Partnering360*.  Participants can upload their profile to the platform, and send invitations to other participants.   Once the invitations are accepted, the 30 min private meetings will be arranged automatically.   Participants have access to pre-scheduled 1-on-1 meetings in designated meeting areas during the conference, as well as access to Partnering360 database all year round.   Bio-Partnering will be hosted at the same time and in the same venue with SABPA Pacific Forum (09/30/2017).
Who shall attend?
Entrepreneurs and executives from local biotech and pharmaceutical companies
Chinese pharmaceutical companies who are looking for collaboration opportunities
Investors from local firms and across Pacific
Biotech or pharmaceutical service providers
Current and Previous Participating Organizations
注册费用和过程: ($100, online only, complimentary admission to SABPA Pacific Forum included)
Receive a private Partnering360 log-in link sent by Whova after your registration
Access Partnering360 to setup your profile and schedule meetings. Step-by-step instruction is available here:  http://www.sabpa.org/1on1instruction2017/
Please act early to allow time for meeting arrangement (> 2 weeks prior to the event date)
咨询邮箱: bio1on1@sabpa.org